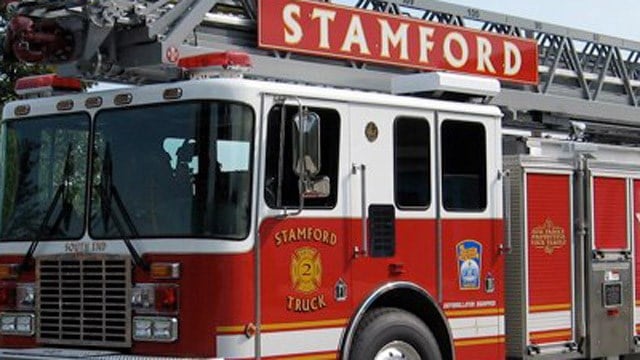 (Stamford Fire Dept. file photo)
STAMFORD, CT (WFSB) -
Firefighters in Stamford blamed a house fire on illegal fireworks.
They said they received a 911 call from 15 Evergreen Ct. just before 10 p.m. on Wednesday.
The caller reported that the house was on fire. The homeowner said he noticed the fire as he was leaving to walk his dog.
More than 30 firefighters responded.
When they arrived, they said they found fire on the outside of the home and that it had started on the north side.
Siding and sheathing was burned.
The fire marshal determined that the fire was ignited by Roman candles, which are projectile-type fireworks.
No one was hurt.
Firefighters cleared the scene around 10:40 p.m.
Stamford firefighters sought to remind people not to use illegal fireworks and proceed with caution when using legal ones.
Copyright 2017 WFSB (Meredith Corporation). All rights reserved.