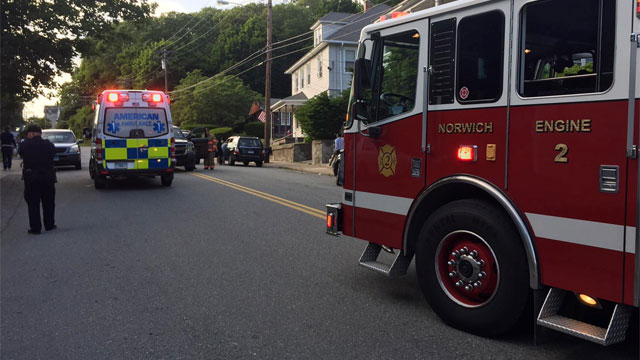 (Norwich Firefighters Local 892)
NORWICH, CT (WFSB) -
A 13-year-old girl suffered non-life-threatening injuries after police said she was struck by a motor vehicle in Norwich on Thursday.
The crash was reported on Roath Street around 6:15 p.m. Police said the unidentified girl ran out into the road and was struck by a vehicle.
Police said the girl suffered scrapes and bruises and was taken to Backus Hospital by American Ambulance
The girl, according to police, was issued a warning for failure to obey traffic signals. Police added the driver of the vehicle remained on scene.
The cause of the crash remains under investigation.
Copyright 2017 WFSB (Meredith Corporation). All rights reserved.