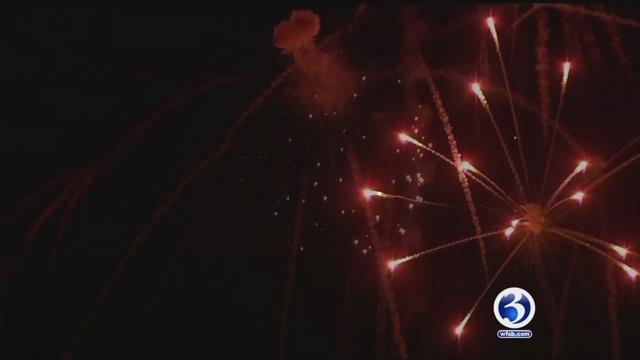 Fireworks likely to continue in Meriden. (WFSB file)
MERIDEN, CT (WFSB) -
The city of Meriden has been having difficulty raising money to have their annual Fourth of July fireworks show, but the mayor said the show will go on.
For the past two years, fireworks have not been included in the city budget in the hopes that it could be privately funded. In 2016, Frontier Communications donated $10,000 and the show ran for under $15,000.
But this year, Frontier Communications was unable to donate and the city has only raised a couple thousand of dollars. Mayor Kevin Scarpati has been making phone calls to raise more money to keep the tradition going.
"Since I was a small child I've been going to the fireworks and without them it would be like not having the Daffodil Festival," Brian Yates, of Meriden, said. "The town would be losing something."
"They do it every year from here to Hubbard Park it's filled," Tanya Smith, of Meriden, said. "You don't even have to walk there because it's so high up in the air, it's beautiful."
A resolution has been put forward to request money from the city budget. That conversation will be held at the city council meeting on Monday night.
Copyright 2017 WFSB (Meredith Corporation). All rights reserved.