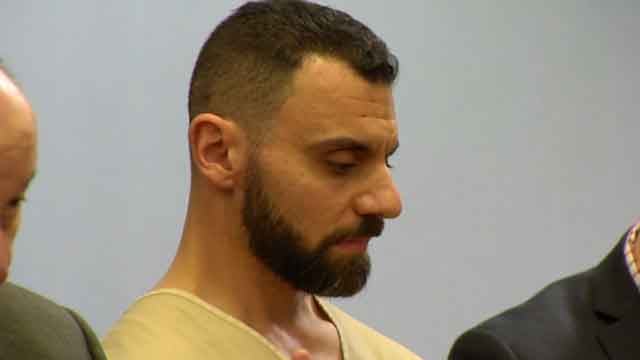 Richard Dabate during a previous court appearance. (WFSB file photo)
ELLINGTON, CT (WFSB) -
A man accused of killing his wife at their Ellington home was back in court for an appearance on Friday.
Richard Dabate, 40, has pleaded not guilty to killing Connie Dabate.
The crime happened two days before Christmas in 2015, according to investigators.
During his last court appearance, a judge gave Richard Dabate 60 days to provide answers about what he did with the money he received from his wife's estate.
Probate paperwork said he received almost $77,000; however, most of it was from a personal injury claim when Connie Dabate was in a car crash.
Richard Dabate has since been removed from the state due to the pending case.
Dabate appeared in court for a pre-trial hearing, which remains in the discovery phase. His next court case is on July 28.
Copyright 2017 WFSB (Meredith Corporation). All rights reserved.