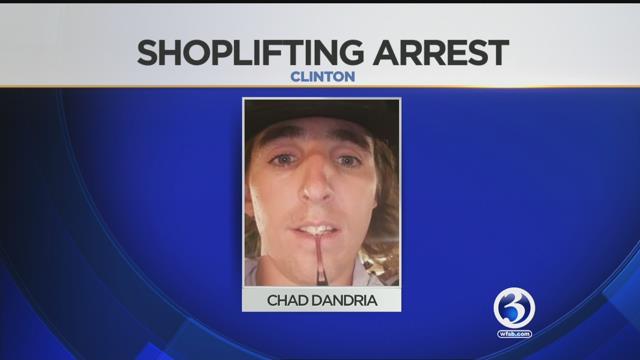 Chad Dandria accused of shoplifting from the Clinton Crossing Outlets and assaulting an officer.
CLINTON, CT (WFSB) -
Police captured a 29-year-old man wanted for shoplifting and then hurting a police officer while resisting arrest.
Officers arrested Chad Dandria in Norwich on Thursday night.
His arrest comes after police said Dandria and another man shoplifted from the Clinton Crossing Outlets on Thursday.
When officers tried to arrest Dandria, police said he hit an officer in the head. That officer then lost his footing and fell down an embankment.
Eyewitness News was told the officer was taken to the hospital but is expected to be OK.
Dandria is now facing several charges including assault on an officer. He will be arraigned at Middlesex Superior Court on Friday. His bond was set at $500,000.
Copyright 2017 WFSB (Meredith Corporation). All rights reserved.