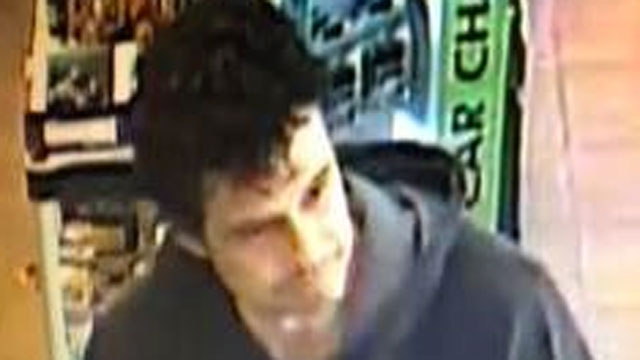 Police are asking for the public's help identifying this man. (Waterford Police Department)
WATERFORD, CT (WFSB) -
Police are asking for the public's help locating a man involved in a "suspicious incident" at the Waterford convenience store on Friday morning.
The incident took place at the Henny Penny located at 917 Hartford Rd. around 8 a.m. Police did not give specific details about the "suspicious incident."
The suspect in the "suspicious incident" was believed to be driving a newer blue Volvo four-door sedan with a sunroof with Connecticut license plates.
Anyone with any information about the suspect or incident is asked to call the Waterford Police Department at 860-442-9451 ext 2244.
Copyright 2017 WFSB (Meredith Corporation). All rights reserved.