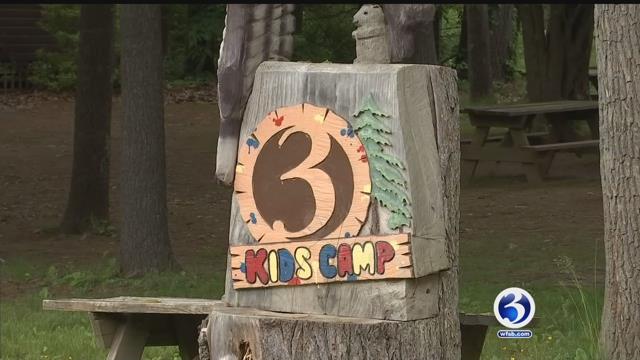 Channel 3 Kids Camp received a donation from Bob's Discount Furniture on Friday. (WFSB FILE PHOTO)
ANDOVER, CT (WFSB) -
Just in time for opening day this Sunday, the Channel 3 Kids Camp received some much-appreciated donations today, courtesy of Bob's Discount Furniture.
Bob's donated 200 pillows and 66 mattresses to the camp. The donations will go to furnish the newly constructed cabins that will be home to more campers this summer.
The Channel 3 Kids Camp is a completely inclusive camp, welcoming both developing children and those with special needs.
"This is the most exciting day for the Kids Camp right now because this means that this summer, which is our 107th summer, will be the largest, biggest, best summer that the Kids Camp has ever had," Channel 3 Kids Camp CEO Denise Hornbecker said.
More than 2,500 children from across Connecticut are expected to attend the camp's summer overnight program.
For more information on the Channel 3 Kids Camp and how you can donate, click here.
Copyright 2017 WFSB (Meredith Corporation). All rights reserved.