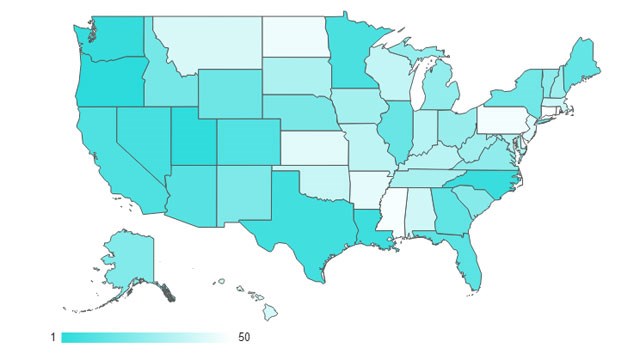 HARTFORD, CT (WFSB) -
A new report says that Connecticut is the worst state for road trips.
WalletHub, which is a personal finance website, looked at 22 key indicators of "a fun and frugal summer road trip." The goal of the report was to determine which of the 50 states is the best possible summer destination.
The report found that the best states for road trips are Oregon, Utah, Washington, North Carolina and Louisiana while Connecticut ranked dead last.
The report looked at factors including average gas prices to the quality of roads to the number of attractions. Here's how Connecticut ranked in some of the major categories:
43rd – Number of Attractions
31st – Lowest Price of Three-Star Hotel
41st – Avg. Gas Prices
40th – Nightlife Options per Capita
23rd – Car Thefts per Capita
50th – Access to Scenic Byways
46th – Lowest Price of Camping
For the full report, click here.
To see the worst states for road trips, click here.
Copyright 2017 WFSB (Meredith Corporation). All rights reserved.