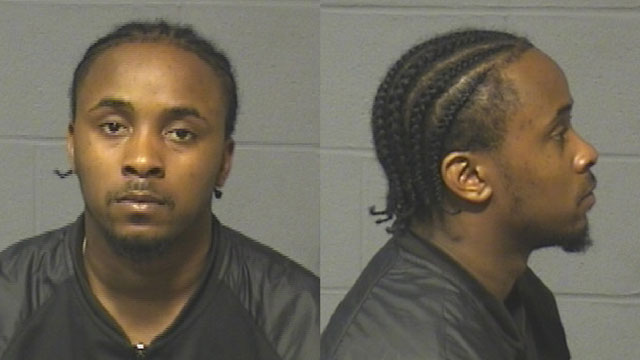 Samuel Stevenson is charged with murder after a homicide on Enfield Street on June 11. (Hartford Police Department)
HARTFORD, CT (WFSB) -
A man was arrested for a Hartford homicide earlier this month.
Samuel Stevenson was charged with murder and criminal possession of a firearm.
The arrest of Stevenson comes after officers were called to a shooting at 71 Enfield St. around 10:30 a.m. on June 11. Upon arrival, officers found 33-year-old Timothy Burt suffering from several gunshot wounds.
Burt was pronounced dead at the scene of the shooting. The cause of death was determined to homicide and the manner was "multiple gunshot wounds to the torso."
During their investigation, police determined that there were "several altercations" between Stevenson and Burt including one in the area of Greenfield and Enfield streets.
The incident was not reported to police and investigators said it may "be a boiling point that may have ultimately led up to the shooting."
"Detectives were able to obtain significant evidence to support this," police said in a release on Tuesday.
Stevenson is being held on a $1.5 million bond.
Copyright 2017 WFSB (Meredith Corporation). All rights reserved.