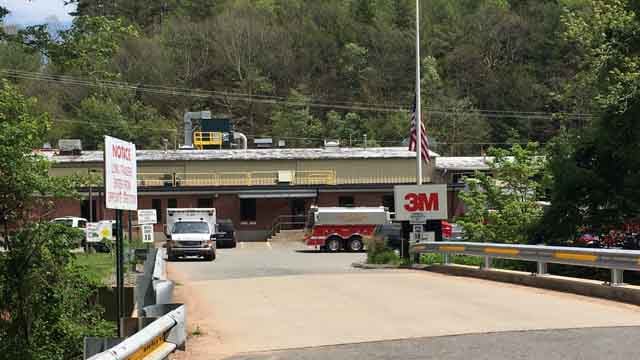 A propane leak was reported near a business in Stafford on Friday (WFSB)
STAFFORD, CT (WFSB) -
A propane leak closed a portion of Route 32 late Friday morning.
Dispatchers said Route 32 was to be closed between the Route 190 rotary and Plains Road in Stafford.
They said the leak happened on a commercial property. Officials said a 30,000 gallon tank was leaking.
A number of fire departments, including Willington, Stafford and West Stafford, responded to the scene.
Eversource was also called to disconnect power, according to dispatchers. Employees at 3M were sent home.
There's no word on what caused the leak or if anyone was hurt.
For real-time traffic updates, check the WFSB traffic map here.
Copyright 2017 WFSB (Meredith Corporation). All rights reserved.