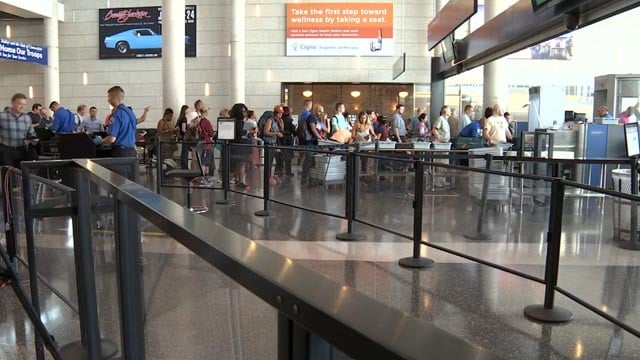 TSA officials provided information on summer travel safety tips (WFSB)
WINDSOR LOCKS, CT (WFSB) -
On Friday morning, TSA officials met at Bradley International Airport to provide some travel safety tips.
They also discussed the pre-check program, which shortens the wait by not requiring passengers to remove their shoes, laptops, or liquids.
"If you're a prepared traveler, you're going to have a much smoother travel experience. So we want to remind passengers of the resources that are available to them," said Michael McCarthy, of the TSA Office of Public Affairs.
Officials say they will be screening more passengers this summer compared to last, and remind you to have your ID and boarding pass ready.
See photos of items confiscated by TSA agents here.
Copyright 2017 WFSB (Meredith Corporation). All rights reserved.