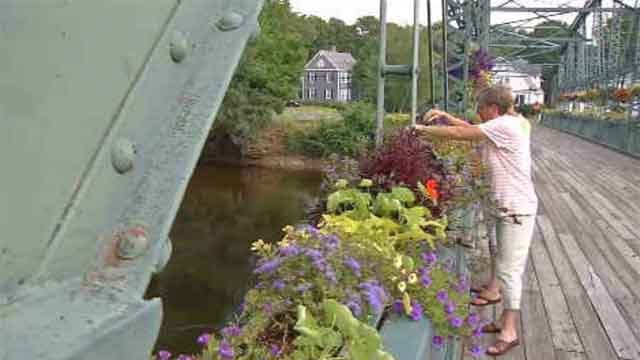 The flower bridge in Simsbury will be closed for inspections beginning June 26 (WFSB).
SIMSBURY, CT (WFSB) -
The town of Simsbury announced the Old Drake Hill Road Bridge, commonly called the 'Flower Bridge' will be closed beginning June 26.
Officials said the closure is due to planned inspections of the span.
Barring any weather-related delays, inspection activities should be completed July 6. During the closure, officials said river activities within 50 feet of the bridge are also prohibited.
Inspection services will be led by GM2 Associates, Inc. from Glastonbury to determine the condition of the structure and coating system.
Please contact the Engineering Department at 860-658-3260. if you have any questions or concerns during the project.
Copyright 2017 WFSB (Meredith Corporation). All rights reserved.