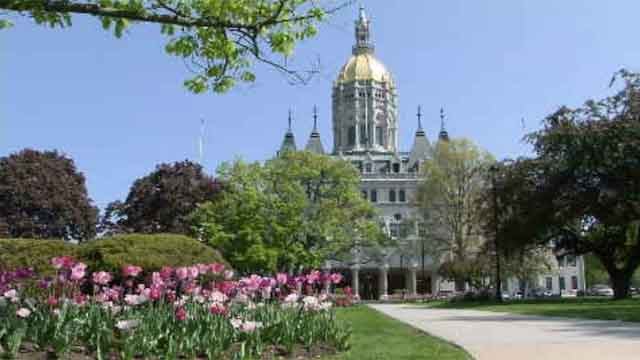 (WFSB file photo)
HARTFORD, CT (AP) -
Connecticut legislative leaders are resuming closed-door state budget talks with Gov. Dannel P. Malloy, hoping to possibly vote on a new two-year plan later in the week.
Republican and Democratic leaders were scheduled to meet Monday with the Democratic governor.
The current fiscal year is set to expire on Friday. Malloy is already preparing for the possibility of issuing limited, temporary budgets to keep the state government running until a final two-year budget is passed and signed into law.
While there's still no deal, Democratic House Speaker James Aresimowicz says lawmakers could vote Thursday on a new budget or their own temporary budget. If they do pass a temporary budget, it's uncertain if Malloy would sign it.
The new two-year budget is projected to have a $5 billion deficit.
Copyright 2017 The Associated Press. All rights reserved. This material may not be published, broadcast, rewritten or redistributed.