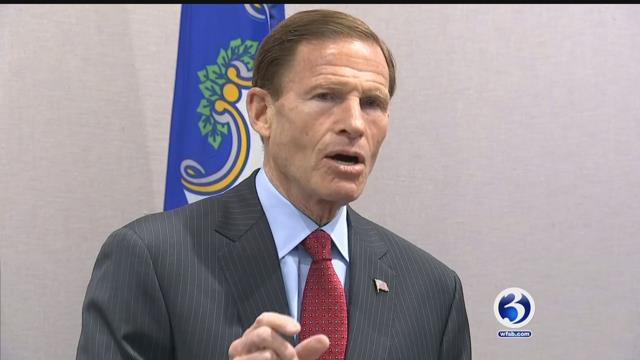 Sen. Richard Blumenthal. (WFSB file)
HARTFORD, CT (WFSB) -
One of Connecticut's senators said he intends to announce amendments he'll offer that would block the Senate Republican healthcare bill.
Sen. Richard Blumenthal called the bill "inhuman" and "cruel."
He also said the plan was crafted in secret and not released until last Thursday.
"This process has been distorted by a secret, behind closed door approach, that may lead to a very truncated and shortened process on the floor because the goal of the majority leader is to end it by the end of this week," Blumenthal said during a 10 a.m. news conference in Hartford.
He said the proposed plan would cause millions of people to lose access to critical healthcare services and protections. He argues it also includes harmful provisions that would decimate Medicaid funding, eliminate essential health benefits and defund Planned Parenthood.
Blumenthal expected votes in the Senate to happen this week.
President Donald Trump said he believes congressional Republicans are not "that far off" on replacing The Affordable Care Act, also known as Obamacare.
Copyright 2017 WFSB (Meredith Corporation). All rights reserved.