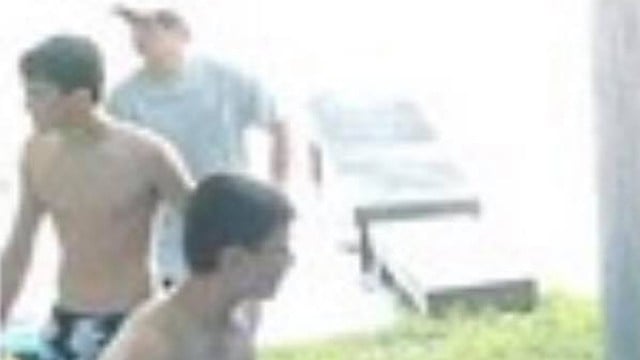 Youths were seen damaging private property in Coventry, according to police. (Coventry police)
COVENTRY, CT (WFSB) -
A number of young people were spotted trespassing and damaging private property around the lake in Coventry over the weekend.
Surveillance cameras on the unnamed property were rolling while the youths caused the damage on Sunday, police said.
Officers released a dozen photos of the suspects on their department's Facebook page.
See the photos here.
They said they were hoping the public could help identify them. This isn't the only incident of vandalism and theft. Police told Eyewitness News they are looking into similar crimes elsewhere in this popular stretch.
Anyone with information is asked to contact the Coventry Police Department at 860-742-7331 or its anonymous tip line at 860-742-2400.
Copyright 2017 WFSB (Meredith Corporation). All rights reserved.