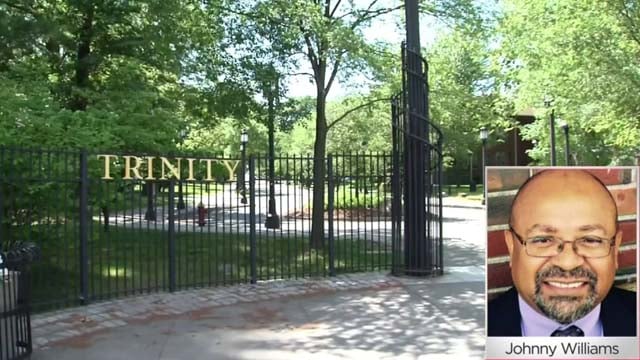 Johnny Williams has been placed on leave (Trinity/WFSB)
HARTFORD, CT (WFSB) -
A Trinity College professor whose comments were possibly the reason for threats made to the school from around the country has been placed on leave.
Last week, Trinity College was closed after threats were made, which possibly stemmed from comments made by sociology professor Johnny Williams.
"As a follow-up to my note from last week, I write to inform you that Professor Johnny Williams has been placed on leave, effectively immediately. We've determined that a leave is in the best interest of both Professor Williams and the college. The review by the Dean of the Faculty of the events concerning Professor Williams will continue," said President and Trinity College Professor of Neuroscience Joanne Berger-Sweeney in a statement.
Williams, who's been with the school since 1996, shared an article on both his personal Twitter and Facebook accounts written about the Congressional baseball practice shooting in Virginia that happened earlier this month.
According to reports, Williams used the hashtag "white people in general need to die" in his post.
Williams responded following the threats last week on social media.
To read the full statement from Trinity, click here.
Copyright 2017 WFSB (Meredith Corporation). All rights reserved.