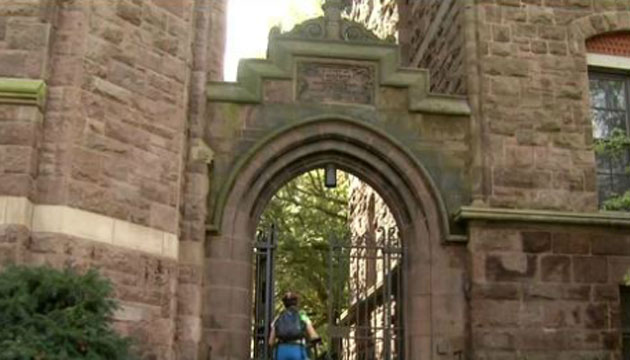 Yale University. (WFSB file photo)
NEW HAVEN, CT (WFSB) -
One of the country's oldest universities is suing Connecticut because it wants to turn some bathrooms into gender-neutral restrooms.
Yale University filed the suit on Friday, according to court records.
The suit brings into question a denial from the state in which the school sought to switch most of the single-use restrooms in the Sterling Law Building to gender-neutral.
The 2016 Connecticut State Building Code requires a certain number of bathroom fixtures to be provided in each building and that single-user restrooms be designated and assigned by gender in order to be credited towards the required fixture counts.
The code prohibits a reduction in gender-designated and assigned fixtures.
However, Yale said switching to gender-neutral bathrooms would open up the number of them available to everyone.
It also said it would "eliminate discomfort expressed by trans and gender non-conforming Law School students in using gender specific restrooms and promote the equal treatment of trans and gender non-conforming students."
Yale said it supported modifying state law to do that.
Within the suit, Yale also said a number of its Law School students agreed with the university.
To read the complete lawsuit, head here.
Copyright 2017 WFSB (Meredith Corporation). All rights reserved.