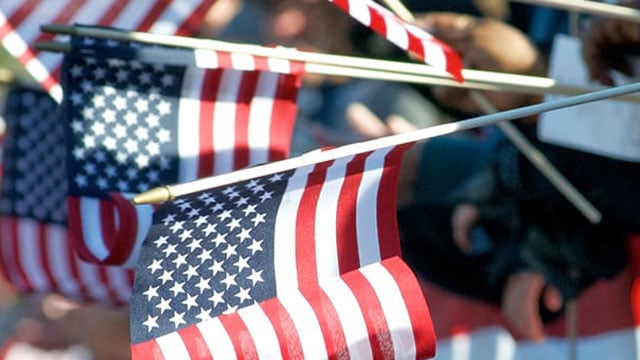 (WalletHub photo)
HARTFORD, CT (WFSB) -
Connecticut may be among the original states in the Union, but according to a new survey, it's among the least patriotic.
Tuesday, the personal finance website WalletHub.com released its list of 2017's most patriotic states in America.
Connecticut was toward the bottom at 45.
WalletHub said it it compared the 50 states across 13 key indicators such as share of enlisted military population, share of adults who voted in the 2016 presidential election and AmeriCorps volunteers per capita.
Connecticut's military engagement rank was 47 and its "civic engagement" rank was 18.
The top three states were Virginia, Alaska and Wyoming.
The least patriotic states were Massachusetts, Illinois and New Jersey.
Check out a slideshow of the most and least patriotic states here.
Read the complete results of the survey here.
Copyright 2017 WFSB (Meredith Corporation). All rights reserved.