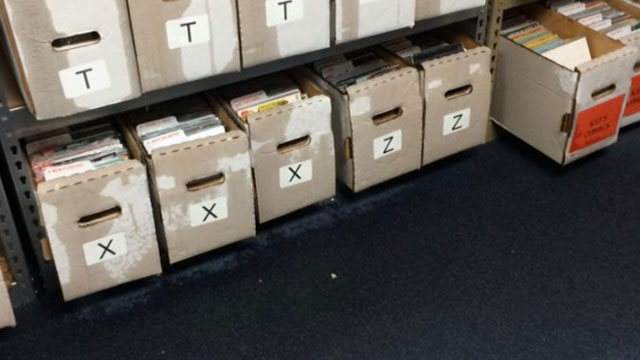 (Wonderland Comics Facebook photo)
PUTNAM, CT (WFSB) -
A comic book store in Putnam said it was forced to close until further notice as a result of Tuesday' storms.
Wonderland Comics posted to its Facebook page that the roof and floors of the building the operate in was compromised.
It said more than 50 boxes of comics and 50 or so action figures were damaged.
"I just figured out the value on just this one box; $1,364," said store manager Donald Johnston.
"Water was pouring out through the ceiling to the point to where our pieces were just falling out. We were popping holes so we could drain it," said store manager Don Bastin.
See more photos here.
Storms rolled through the northern Connecticut counties starting early Tuesday afternoon and wrapping up during the evening hours.
Hail, gusty winds and heavy downpours were reported in a number of towns.
The storms forced all of the stores to close in the Landmark Complex.
It is unclear how much damage was done.
Copyright 2017 WFSB (Meredith Corporation). All rights reserved.