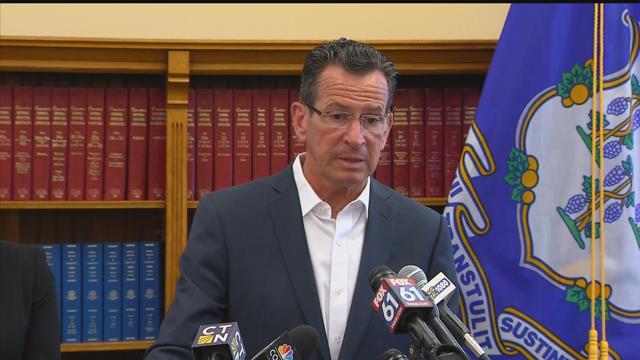 Gov. Dannel Malloy is making a late pitch to House leaders for mini budget. (WFSB file photo)
HARTFORD, CT (AP) -
House Speaker Joe Aresimowicz is not ruling out the possibility of passing a short-term bipartisan "mini-budget" before the fiscal year ends on Friday.
The Democrat issued a statement on Wednesday saying he's ready "to stay here all night to work together" toward passing a temporary plan, so long as Democrats and Republicans are committed to using as "a pathway toward adoption of a full biennium budget."
Aresimowicz's comments come after Democratic Gov. Dannel P. Malloy sent a letter to the House Speaker and House Republican Leader Themis Klarides, urging them to pass the three-month budget he unveiled Monday, saying it would be better than having him run the state using his limited executive authority.
Malloy said Tuesday he will not agree to any changes to his mini-budget.
To read the full letter, click here.
Copyright 2017 The Associated Press. All rights reserved. This material may not be published, broadcast, rewritten or redistributed.