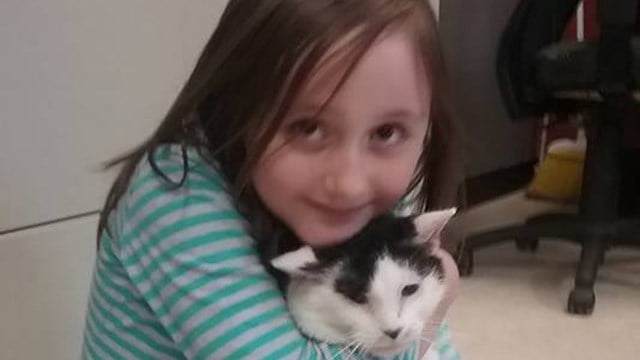 Zieller and her owner. (Meriden Humane Society photo)
MERIDEN, CT (WFSB) -
A cat rescued by one of Channel 3's reporters has been patched up and placed in a good home.
The Meriden Humane Society said Eyewitness News reporter Courtney Zieller found the cat in a vacant Hartford lot a few weeks ago.
The cat was in bad shape at the time.
Zieller contacted the Meriden Humane Society for help.
Its employees deemed her the cat's guardian angel, so they named the cat "Zieller."
Wednesday, "Zieller" went to a loving home.
The Meriden Humane Society posted a photo of the cat with its new owner to the organization's Facebook page.
"Congratulations Zieller and best of luck to you and your new family," it wrote in the post.
Copyright 2017 WFSB (Meredith Corporation). All rights reserved.