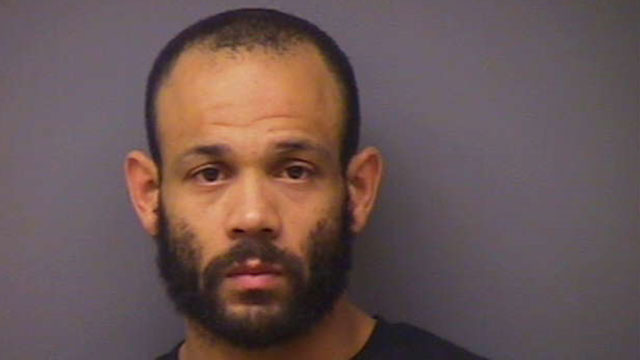 Dwayne Sutton was arrested for stealing a TV. (Norwich Police Department)
NORWICH, CT (WFSB) -
A postal worker is being credited with stopping burglary suspect in Norwich on Wednesday afternoon.
A man, who police identified as 32-year-old, Norwich resident Dwayne Sutton, was carrying a television outside a home on Washington Street around noon. A postal worker told a nearby officer that Sutton did not belong near the home.
Multiple units were called to the scene where they found the front door to the home open and the TV missing from the residence. The patrolling officer spotted Sutton and took him into custody.
"The Norwich Police Department wishes to thank the U.S. Postal workers who on a daily basis monitor and report suspicious activity within the neighborhoods that they work in," Norwich Police Sergeant First Class John Perry said in a release on Wednesday.
Sutton was charged with third-degree burglary and fifth-degree larceny. He is expected to be arraigned at Norwich Superior Court on July 6.
Copyright 2017 WFSB (Meredith Corporation). All rights reserved.