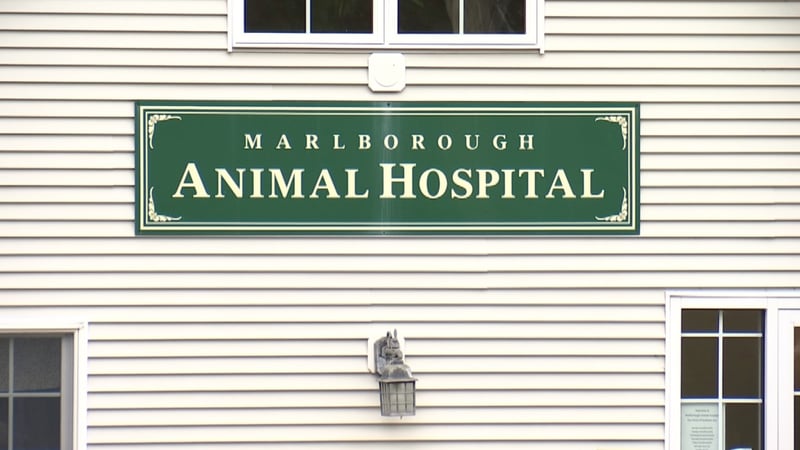 A bat that tested positive for rabies was brought to Marlborough Animal Hospital (WFSB)
MARLBOROUGH, CT (WFSB) -
A bat found in Marlborough area tested positive for rabies and people who may have been exposed to the animal are being asked to seek medical attention.
The bat was brought to a veterinary clinic in Marlborough on Friday morning. Officials with the Chatham Health District said the animal tested positive on Tuesday.
"Someone walked in with a bat in a little container and asked us to please put it to sleep because they knew it was injured," said Marlborough Animal Hospital Dr. Jean DeNapoli.
DeNapoli said she helped to safely euthanize it. A few days later they learned the bat had tested positive for rabies.
While none of the staff or clients were exposed, they wanted to make sure the helpful man hadn't been either, but there was one big problem.
"I'm sure he was a Good Samaritan running late for work, already gone out of his way and he didn't want to take the time to give us his name," she said.
Doctors are now trying to find him to make sure he is okay.
Rabies is "a viral disease primarily of animals caused by infection of the brain and spinal cord." People are known to get the disease through an animal bite and it can be deadly.
Officials with the Chatham Health District said the spread of Rabies "can be prevented by thorough wound cleaning and timely medical treatment that includes administration of one dose of immune globulin (antibodies) and 4 doses of vaccine over 2 weeks."
Copyright 2017 WFSB (Meredith Corporation). All rights reserved.