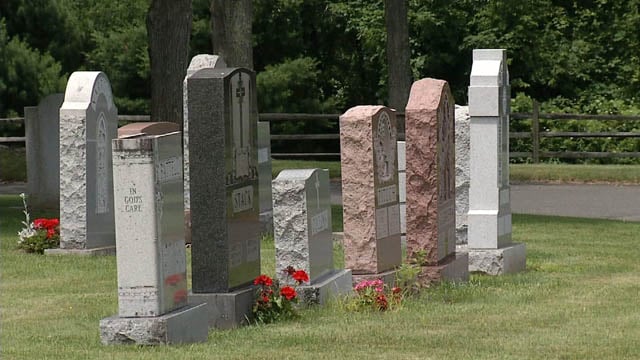 Police are trying to figure out who is responsible for vandalism at a Watertown cemetery (WFSB)
WATERTOWN, CT (WFSB) -
Crimestoppers in Watertown are offering a cash reward for information about whoever vandalized headstones at a cemetery.
Sunday, officers said they responded to the Mount Olivet Cemetery on Platt Road for reports of the word "Satan" and swastikas painted on four headstones.
Police said the vandals used black spray paint and that they struck sometime between Friday afternoon and Sunday.
The damage has since been repaired.
Police are asking anyone with information to give them a call at 860-945-5200 or Crimestoppers a call at 860-945-9940 for an anonymous cash reward.
Copyright 2017 WFSB (Meredith Corporation). All rights reserved.