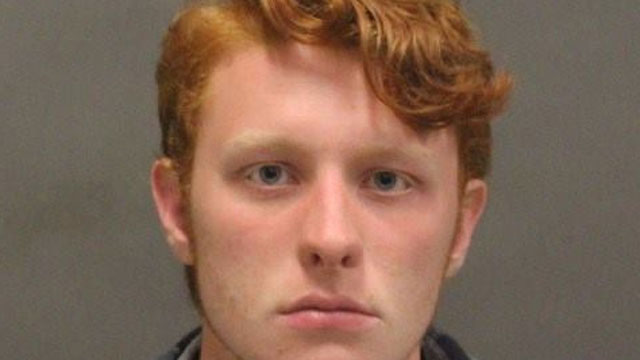 Skyler Crabtree was arrested a stabbing that happened in West Haven in November. (West Haven Police Department)
Sunday, November 20 2016 1:21 PM EST

2016-11-20 18:21:35 GMT

Sunday, November 20 2016 1:21 PM EST

2016-11-20 18:21:36 GMT

West Haven police responded to an underage drinking party on York Street Saturday night for the report of a stabbing.

More >

West Haven police responded to an underage drinking party on York Street Saturday night for the report of a stabbing.

More >
WEST HAVEN, CT (WFSB) -
Police have arrested an 18-year-old for a stabbing that happened in West Haven in November.
Skyler Crabtree, of Stratford, turned himself in on Tuesday.
Police said Crabtree stabbed two people at a house party on York Street on Nov. 19. One of them had three stab wounds to the chest and was taken to the Yale-New Haven Hospital with serious injuries, police said. The second man was stabbed in the back, but police said he "never sought medical attention."
Crabtree faces charges of first-degree assault, first-degree reckless endangerment, and breach of peace. Police said he was released on a $75, 000 bond
Copyright 2017 WFSB (Meredith Corporation). All rights reserved.