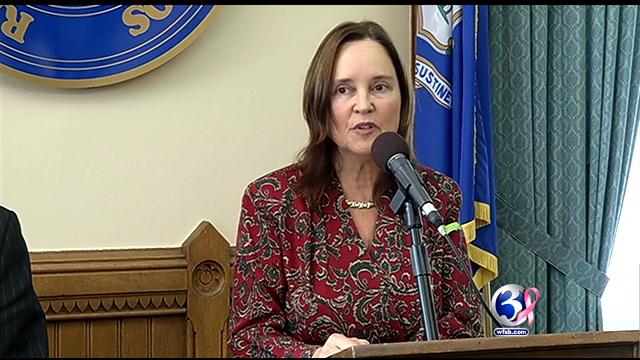 Secretary of the State Denise Merrill said her office to share information with voter fraud commission. (WFSB file photo)
HARTFORD, CT (AP) -
Connecticut's secretary of the state says her office plans to comply in part with a request for voter information from President Donald Trump's commission investigating alleged voter fraud in the 2016 election.
Denise Merrill says in the spirit of transparency the state will share publicly-available information with the Presidential Advisory Commission on Election Integrity. She says the state will ensure the privacy of voters is honored by withholding protected data.
Several states, including Massachusetts, have said their voter information is private and will not be shared.
The commission has asked states for lists of the names, party affiliations, addresses and voting histories of all voters if state law allows it to be public.
Trump has alleged, without evidence, that 3 to 5 million people voted illegally in the last election.
Copyright 2017 The Associated Press. All rights reserved. This material may not be published, broadcast, rewritten or redistributed.