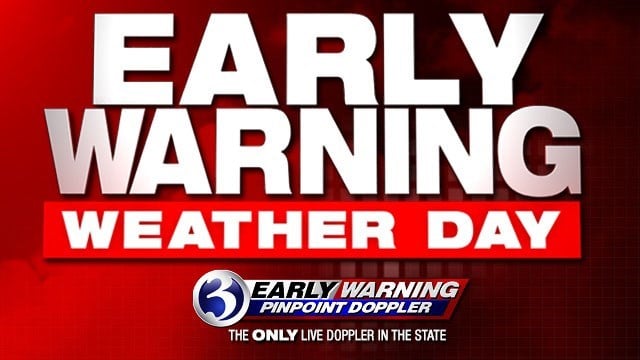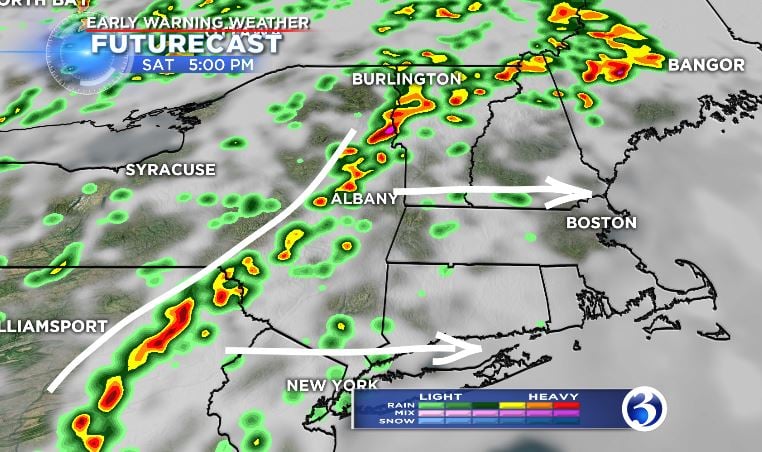 Futurecast showing storms firing up later this afternoon. (WFSB)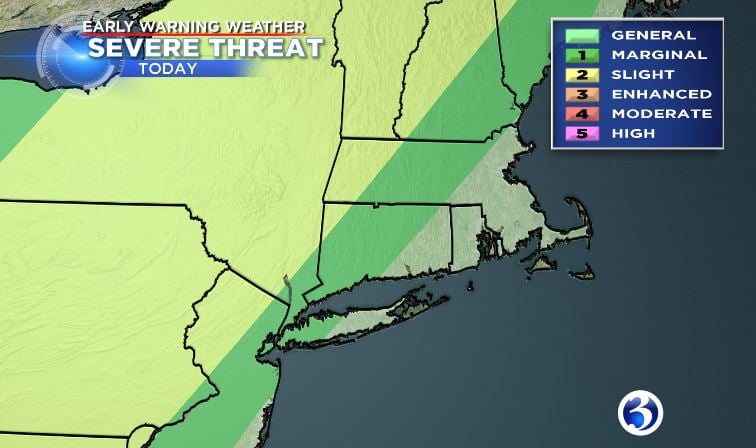 Most of Connecticut in the marginal risk category for severe storms Saturday. (WFSB)
HARTFORD, CT (WFSB) -
An Early Warning Weather Day has been declared as storms are expected to fire up again on Saturday afternoon.
The mix of high humidity and unstable conditions could set off another round of showers and thunderstorms, some of those having the chance to be severe.
Meteorologist Mike Cameron says although the storms are not expected to be as strong as they were Friday we could see some storms have heavy rain, strong winds and possibly some small hail.
The key ingredient, sunshine, Cameron said. The amount of sun we get will determine just how strong the storms are and how many pop up.
Cameron says that the storms will be scattered though and it won't be a total washout and many towns may not see any rain. So if you have outdoor plans don't cancel them, but rather just keep an eye to the sky. Download the WFSB app here and you can track the storms while on the go.
Once the storms clear out things will warm up again for your Sunday, with temperatures making a run for 90°.
Read the technical discussion here for more details on your forecast.
Copyright 2017 WFSB (Meredith Corporation). All rights reserved.