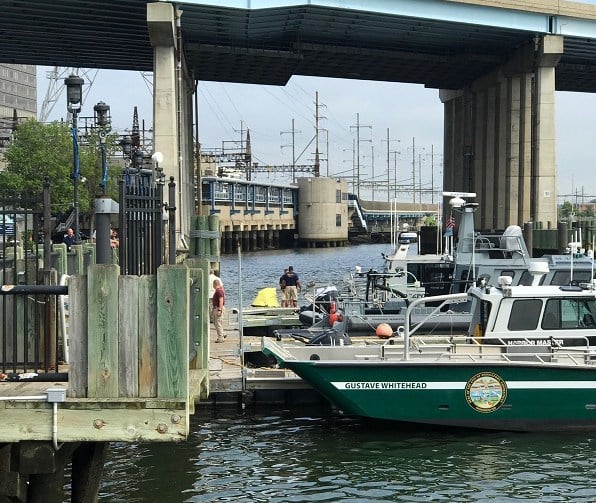 Emergency crews investigating after a body was recovered. (Viewere submitted photo)
BRIDGEPORT, CT (WFSB) -
Bridgeport police are investigating after a body was found in the water off Ferry Access Road.
Police said they were called just before 9:30 a.m. for a report of a body floating in the water near the Port Jefferson Ferry dock.
At this time police have only identified the victim as an Asian male.
Police said the body will undergo an autopsy to assist with identifying and determine the cause of death.
Anyone with information is asked to contact the Bridgeport Police Department Detectives Bureau at 203-576-TIPS.
Copyright 2017 WFSB (Meredith Corporation). All rights reserved.