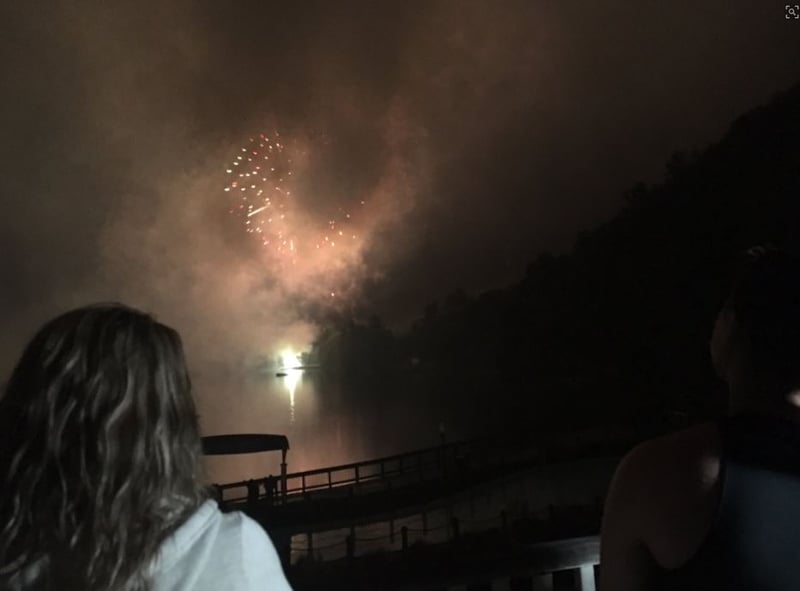 Park goers came for the rides at Lake Compounce, and stayed for the fireworks. (WFSB)
BRISTOL, CT (WFSB) -
While some towns across Connecticut cancelled their fireworks displays in the threat of inclement weather, the fireworks were still on at Lake Compounce in Bristol.
The threat of thunderstorms did not put a damper on crowds who came for the rides and stayed for the fireworks on Independence Day weekend.
"You got to make the best of it with what you got," said Middletown resident, Mathew Nocera. "That's what we did here. We are planning on a good night of fireworks, and we're going to make the best of it."
Lake Compounce is the oldest continuously operating amusement park in North America. The park has been open since 1846 and is celebrating its 171st anniversary this year.
Copyright 2017 WFSB (Meredith Corporation). All rights reserved.