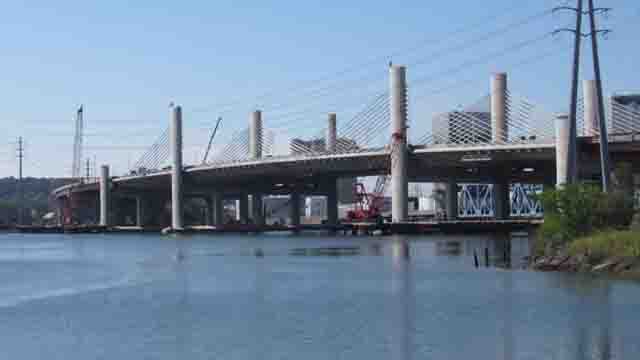 (Gov. Dannel Malloy's office file photo)
NEW HAVEN, CT (WFSB) -
The Pearl Harbor Memorial Bridge in New Haven will once again light up the New Haven sky with red, white and blue.
Gov. Dannel Malloy said the Q Bridge will have the patriotic lights on starting Monday night and lasting through the Fourth of July holiday.
Beacons capable of projecting the lights nearly 6 miles into the clear night sky will be lit until 1 a.m. on both days.
Malloy also took the opportunity to push the state's tourist attractions.
"We are proud to celebrate the birth of our nation during the upcoming Fourth of July holiday," Malloy said. "We have plenty of family events being held throughout the state - from the shoreline to the countryside - and we encourage everyone to participate in the festivities."
More information on Fourth of July attractions and events in Connecticut can be found here.
Copyright 2017 WFSB (Meredith Corporation). All rights reserved.