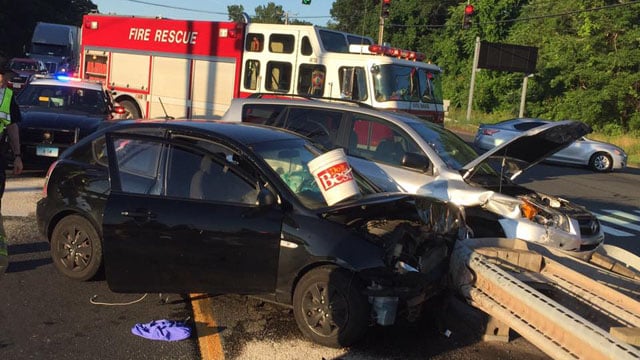 Three vehicles were involved in a South Windsor crash on Route 5 Wednesday morning. (South Windsor Fire Dept. photo)
SOUTH WINDSOR, CT (WFSB) -
Emergency crews responded to a three car crash in South Windsor on Wednesday morning.
Fire officials said it happened on Route 5, also known as John Fitch Boulevard, around 6 a.m.
They said the intersection was never closed, but was reduced to one lane of traffic.
Non-life-threatening injuries were reported. Four people were transported to the hospital.
The vehicles have since been removed and the road is completely clear, firefighters said.
Anyone with information on how the crash happened is asked to call the South Windsor Police Department.
Copyright 2017 WFSB (Meredith Corporation). All rights reserved.