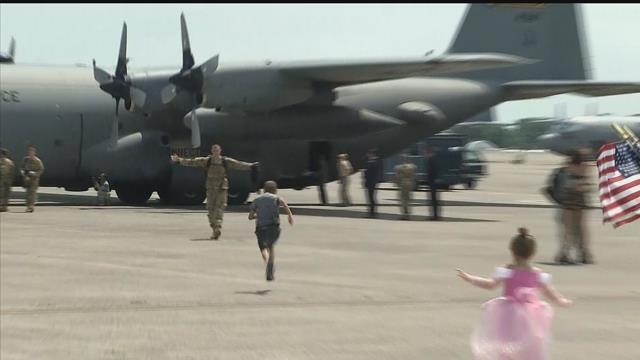 Another wave of airmen returned home to East Granby on Thursday. (WFSB)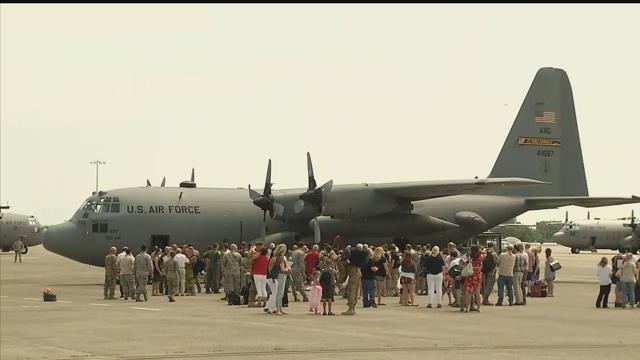 (WFSB)
EAST GRANBY, CT (WFSB) -
Another wave of National Guard airmen and women returned home to East Granby on Thursday.
Thirty airmen from the National Guard's 103rd Air Wing unit landed in Connecticut around noon.
They landed at the Bradley Air National Guard Base.
They are part of a 300 member unit that was deployed to the Middle East for six months in an expeditionary combat support role, according to Gov. Dannel Malloy's office.
They are under the command of Lt. Col. Stephen Gwinn.
On the Fourth of July, a wave returned in front of a gathering of excited and emotional families.
See photos it here.
Eyewitness News will have more on this throughout the day.
Copyright 2017 WFSB (Meredith Corporation). All rights reserved.