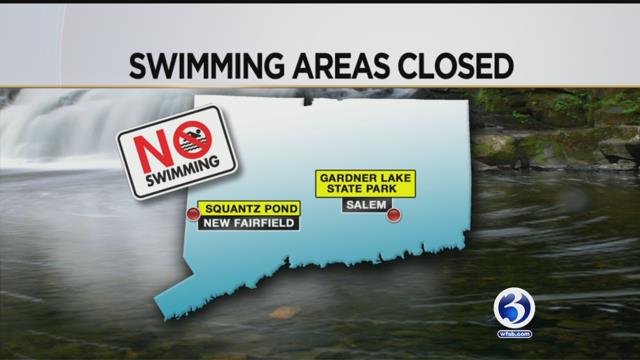 Two swimming areas are closed on Friday due to water quality concerns. (WFSB)
SALEM, CT (WFSB) -
Two swimming areas are closed on Friday due to water quality concerns.
According to the Department of Energy and Environmental Protection, the swimming areas at Squantz Pond in New Fairfield and Gardner Lake in Salem were closed to swimmers on Friday.
DEEP officials said it is testing for the presence of certain indicator bacteria. The bacteria are not disease-causing pathogens, according to DEEP. However, they are one of the tools used to evaluate potential contamination.
Resampling will take place on July 13 and results from those tests were expected on July 14.
Burr Pond in Torrington was closed last week, but has since reopened, according to the DEEP.
Copyright 2016 WFSB (Meredith Corporation). All rights reserved.