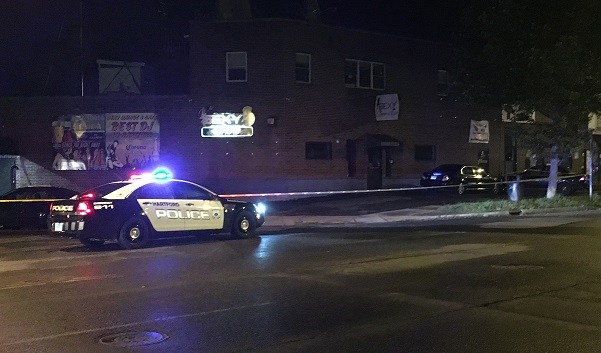 Police and crime tape remain outside the Sexy Lounge on Maple Avenue. (WFSB)
HARTFORD, CT (WFSB) -
Hartford police are investigating a shooting that happened at a nightclub early Saturday morning.
Police responded to the Sexy Lounge Café on Maple Avenue around midnight. The shooting happened inside the premises, the Department of Consumer Protection said on Monday.
The Department said a female sustained a gunshot wound to her finger.
It is unclear at this time if any arrests have been made.
As a result of this shooting, the Department has shut down the club until further notice.
"I am appreciative that the Hartford Police Department, particularly Chief James Rovella and Deputy Chief Joseph Buyak, brought this matter to my attention, and believe that this immediate suspension is justified and necessary to address this very serious situation," said Department Commissioner Michelle Seagull.
Copyright 2017 WFSB (Meredith Corporation). All rights reserved.