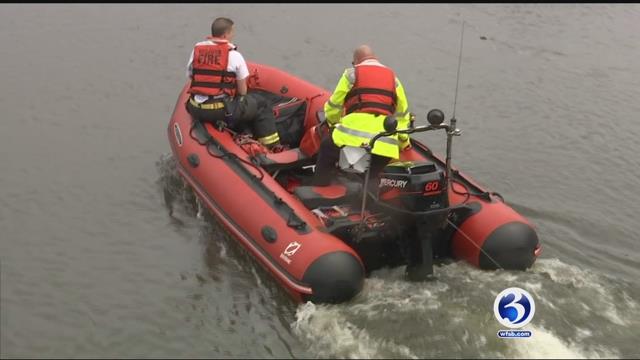 (WFSB)
WEST HAVEN, CT (WFSB) -
A candlelight vigil is planned for the 10-year-old Branford boy, who was pronounced dead after he lost his footing in the Branford River.
The vigil will be held on the Branford Town Green at 7:30 p.m. for the community to honor the life of the child who the Branford Youth Football, the team on which Callahan played, described as a "true warrior."
According to Branford Police Capt. Geoff Morgan, the Ben Callahan was playing with his two brothers when he lost his footing and fell into the water. His brothers tried to rescue him, Morgan said.
"They were on the edge of the roadway by the culvert," Morgan said. "One of them lost their footing and got swept into the pipe that goes underneath the water."
A GoFundMe has been established for the child's family. To donate, click here.
Copyright 2017 WFSB (Meredith Corporation). All rights reserved.