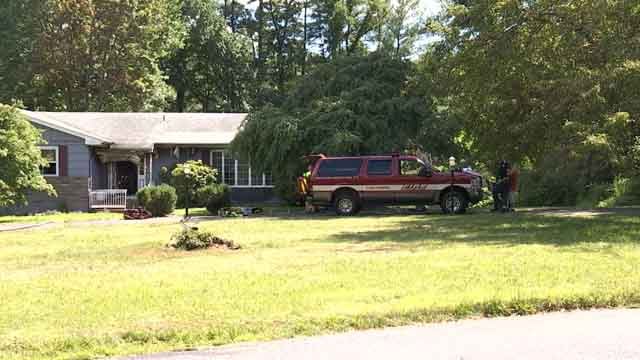 Crews are investigating what caused a house fire on Sunday (WFSB)
CHESHIRE, CT (WFSB) -
Investigators in Cheshire are trying to figure out what caused a house fire on Payne Drive on Sunday.
The flames were so heavy, it shut down the road for a while. The home sustained substantial damage, officials said.
No one was hurt and no one was home at the time, but the family that does live there has been displaced. Cheshire Human Services Department is assisting them.
Mutual aid from the Southington Fire Department responded to the scene as well.
It is unclear at this time what caused the fire.
Copyright 2017 WFSB (Meredith Corporation). All rights reserved.