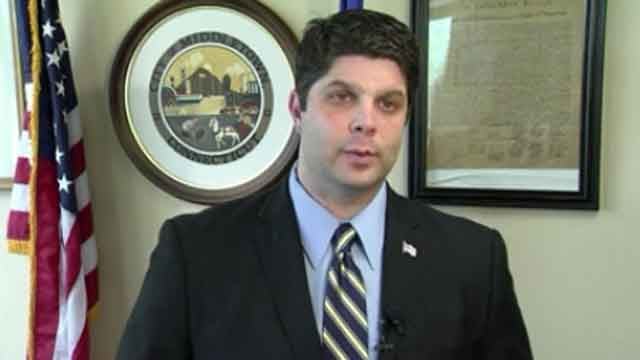 Mayor Dan Drew will announce his candidacy for governor on Wednesday (WFSB)
MIDDLETOWN, CT (WFSB) -
Middletown Mayor Dan Drew is expected to announce his candidacy for governor.
In a press release on Monday, Mayor Drew said he will officially announce his candidacy for governor at a press conference at 5:30 p.m. on Wednesday.
Back in January, Drew announced that he was forming an exploratory committee.
He will look to run on the Democratic ticket in 2018.
In January, he said he's looking to run because the state needs to reform its property tax system, invest more in public education and create good-paying jobs.
Drew's announcement is set to happen at Harbor Park in Middletown.
Copyright 2017 WFSB (Meredith Corporation). All rights reserved.