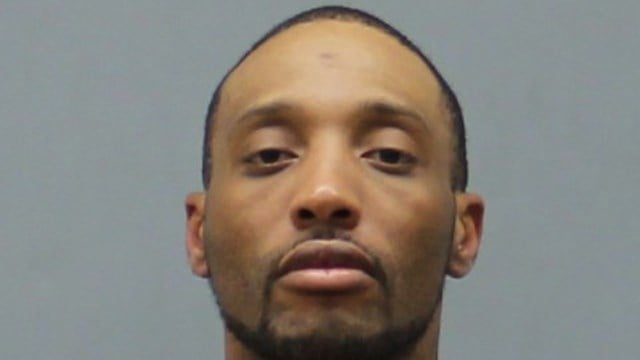 Daniel Thomas was pulled over for speeding and arrested for drugs. (Vernon police)
VERNON, CT (WFSB) -
A driver spotted speeding in Vernon was pulled over and arrested for having nearly 100 bags of heroin in the vehicle.
Police said they arrested 36-year-old Daniel Thomas of Manchester.
They said it started when they noticed Thomas driving "excessively over the speed limit" in the area of 555 Talcotville Rd. on Monday.
During the traffic stop, officers said they figured out based on Thomas's statements and their observations inside the vehicle that there might be drugs inside.
A K9 unit was used to scan Thomas's vehicle.
Police said they found 96 bags of heroin and a small bag with 7.7 grams of crack cocaine.
They also discovered an illegal switchblade knife.
A test of the heroin later revealed the presumptive presence of fentanyl, according to investigators.
Thomas was charged with possession of narcotics, sale of illegal narcotics, possession of narcotics near a school, weapons in a motor vehicle and speeding.
He was released on a $50,000 surety bond and scheduled to appear in court on July 24.
Copyright 2017 WFSB (Meredith Corporation). All rights reserved.