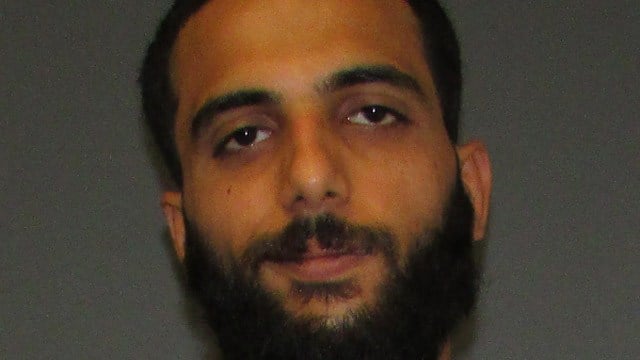 Leith Abuzaydeh was arrested for assaulting officers who confronted him about urinating on a vehicle outside of a Glastonbury restaurant. (Glastonbury police)
GLASTONBURY, CT (WFSB) -
A man was caught urinating on a vehicle in front of patrons of a restaurant in Glastonbury.
Police said Leith Abuzaydeh of Bronx, NY was outside of the Plan B restaurant on Hebron Avenue back on July 2.
People leaving the restaurant stated that they saw Abuzaydeh urinate as they were leaving the building.
When approached by officers, police said he became belligerent and combative.
Police said they were able to transport him to their headquarters where he continued to be combative.
Abuzaydeh was charged with assault on a public safety officer, second-degree breach of peace and interfering with an officer.
He posted his $25,000 surety bond.
Police said he's due in court on July 19.
Copyright 2017 WFSB (Meredith Corporation). All rights reserved.