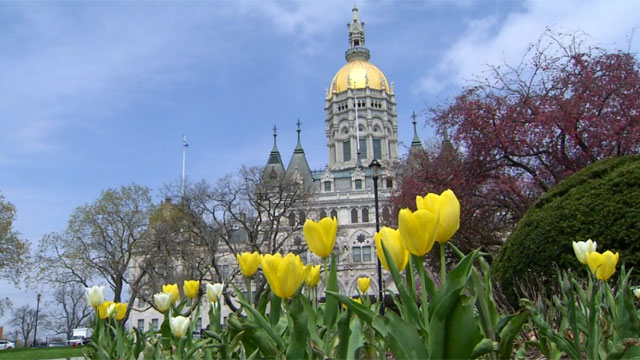 (WFSB)
HARTFORD, CT (AP) -
Connecticut House Speaker Joe Aresimowicz (ehr-eh-SIM'-oh-wits) says he's confident there will be a state budget agreement before August.
The Democrat said he's still "absolutely focused" on calling House members back for a special session on July 18. But if a deal isn't ready, he says an agreement can be reached by the end of the month.
The state's fiscal year ended July 1 without a new two-year budget. Gov. Dannel P. Malloy is using his limited executive authority to run state government.
Aresimowicz says "good progress" has been made in "understanding other people's proposals."
On Tuesday, the House Republicans held a presentation for colleagues on their budget, which they plan to propose as an amendment if a special session is held next week. Their plan calls for greater labor savings.
Copyright 2017 The Associated Press. All rights reserved. This material may not be published, broadcast, rewritten or redistributed.