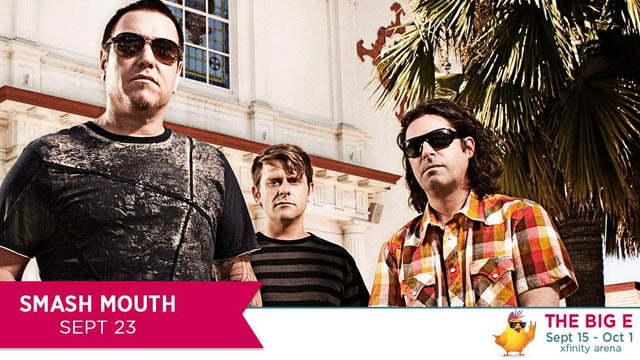 Smash Mouth is scheduled to perform on Sept. 23 at the Big E. (@TheBigEFair photo)
WEST SPRINGFIELD, MA (WFSB) -
Big E concert goers might as well be walking on the sun come late September.
The band Smash Mouth is slated to perform in West Springfield on Sept. 23.
The Big E made the announcement on its Twitter page Wednesday morning.
It said premium tickets go on sale July 14 at 9 a.m.
The Big E itself runs from Sept. 15 through Oct. 1 this year.
For more information on the Big E, check out its website here.
Copyright 2017 WFSB (Meredith Corporation). All rights reserved.