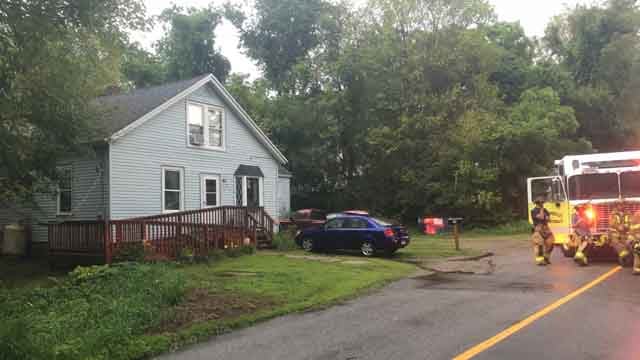 A house in Plainfield was struck by lightning on Wednesday (WFSB)
Crews were called to a home in Plainfield on Wednesday after it was struck by lightning.
The lightning strike was reported on Packerville Road just after 5 p.m., as storms were rolling through the eastern part of the state.
People were home at the time but no injuries were reported.
Copyright 2017 WFSB (Meredith Corporation). All rights reserved.