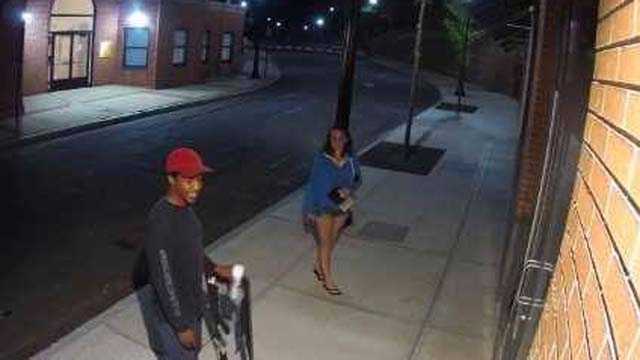 These two people are suspected of spray painting graffiti onto a Meriden building. (Meriden PD)
MERIDEN, CT (WFSB) -
Police are looking for two people who were responsible for graffiti in Meriden.
The suspects were caught on surveillance spray painting graffiti on a building located at 24 Colony St. on July 4.
Police said the male and female used stencils to paint on multiple parts of the building.
The female has a large tattoo on her left thigh.
Anyone with information can call or text Officer Witkin of the Meriden police at 203-819-2865 or email him at jwitkin@meridenct.com.
Copyright 2017 WFSB (Meredith Corporation). All rights reserved.