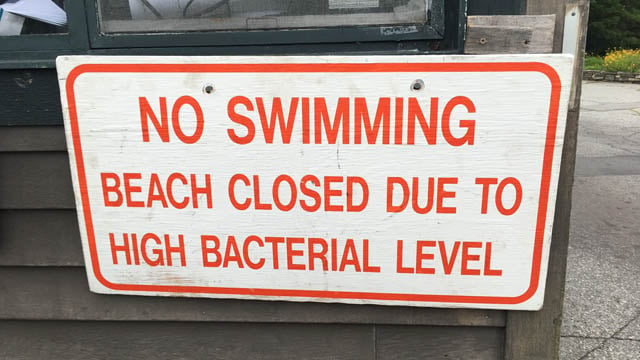 Signs were posted at Rocky Neck State Park to warn people that the water was closed due to bacteria concerns. (WFSB)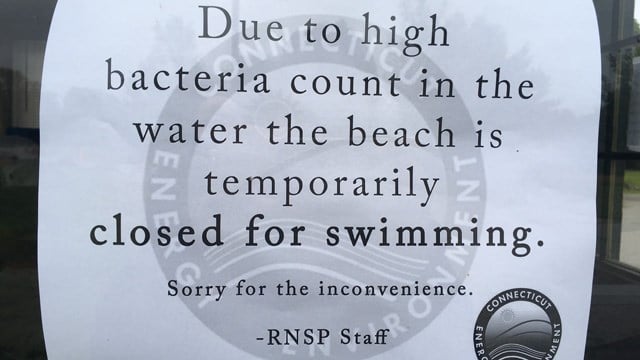 (WFSB)
NIANTIC, CT (WFSB) -
The water continues to be off limits to swimmers at a popular state park in Niantic.
The Department of Energy and Environmental Protection announced on Thursday that the beach at Rocky Neck State Park is closed through the weekend due to bacteria concerns.
State parks officials said on Friday that the water would be retested on Monday.
Signs were posted at the park in Friday noting the high bacteria level.
The park could reopen on Monday if results show the level has dropped.
The staff also apologized for the inconvenience.
However, they said the park is open for all other activities.
Copyright 2017 WFSB (Meredith Corporation). All rights reserved.