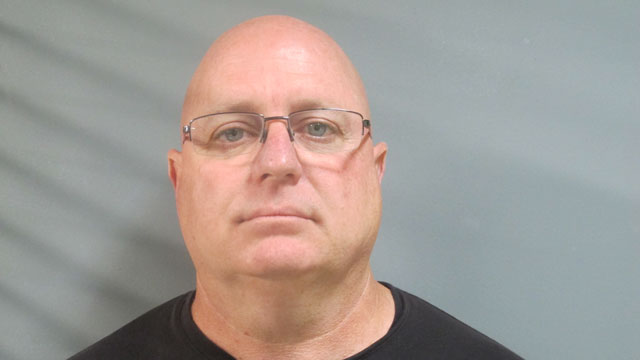 Michael Hudd, who was a firefighter from the Guilford Fire Department, was charged with workers compensation fraud after authorities said he was seen setting drum equipment and playing in a local band. (Department of Criminal Justice)
GUILFORD, CT (WFSB) -
A firefighter from the Guilford Fire Department was charged with workers compensation fraud after authorities said he was seen setting up drum equipment and playing in a local band.
The Office of the Chief State's Attorney charged 55-year-old Michael Hudd, of Milford, with one count of fraudulent claim or receipt of benefits.
The arrest warrant states Hudd reported that he was injured on March 25, 2016 while working as a firefighter in Guilford. The warrant said Hudd "received more than $21,000 in Workers' Compensation benefits based on his claim of having no work capacity of any kind and not earning any money outside of the disability payment."
The Department of Criminal Justice said that Hudd was seen four separate times playing drums with his band, which is called the Rum Runners. During those occasions, the warrant stated Hudd was seen "lifting, moving and setting up the band's equipment."
Hudd was released on the promise to appear in New Haven Superior Court on July 19.
Copyright 2017 WFSB (Meredith Corporation). All rights reserved.