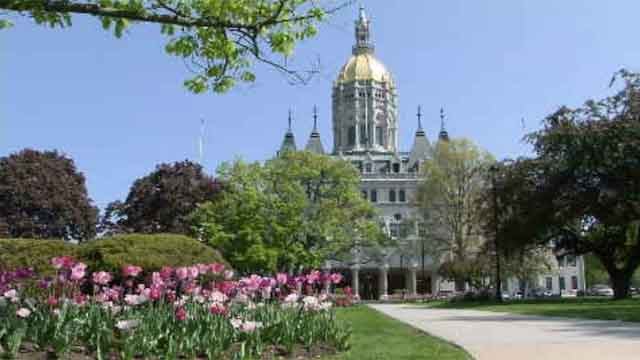 (WFSB file photo)
HARTFORD, CT (AP) -
Democratic members of the Connecticut House of Representatives are coming back to the state Capitol, but not to vote on a new budget.
House Speaker Joe Aresimowicz and House Majority Leader Matt Ritter said Friday they've informed their members there will be a closed-door budget caucus meeting on Tuesday, but not a legislative session day.
Both Aresimowicz and Ritter suggested late last month that a budget agreement could be ready for a vote on Tuesday. But earlier this week, Aresimowicz said it was possible that a vote wouldn't happen. Instead, he said he was confident there will be an agreement by August.
Aresimowicz says he still hopes a new budget will be in place by month's end, saying "significant progress" toward reaching a bipartisan agreement was reached this week.
Copyright 2017 The Associated Press. All rights reserved. This material may not be published, broadcast, rewritten or redistributed.