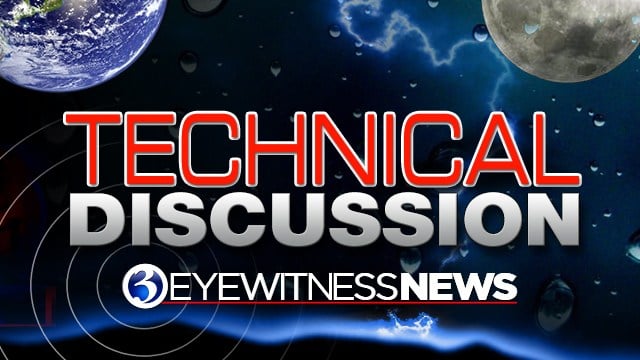 HARTFORD, CT (WFSB) -
AFTERNOON UPDATE...
As of the Noon hour, temperatures in many towns were either approaching or had exceeded 80. Additionally, with dew point values in the upper 60s and lower 70s, it was rather humid. It was is quiet on the storm-front today, so far... thanks to a layer of warmer air aloft, also known as a cap, that is preventing storms from developing. As expected, areas just to the west and northwest of CT will have the greater chance of seeing thunderstorms fire up. We'll be monitoring the situation all afternoon, providing updates when/if necessary!
Meteorologist Mark Dixon
---------------------------------
THIS WEEK...
The common theme over the coming days will be heat and humidity, as well as an ongoing chance for afternoon, isolated thunderstorms. Our average high for mid-July is 85 degrees... we'll see high temperatures between 85 and 90 through Friday. Although the threat of a shower or thunderstorm will be low today, they can't be ruled out as a disturbance moves through the Northeast. The greatest chance for severe weather will be west and northwest of CT later today, from PA into NY and VT. Any storms that do develop could produce heavy rain, frequent lightning and perhaps some gusty wind. The risk of a thunderstorm will probably be a bit higher tomorrow and an isolated storm will also be possible Wednesday. Late Thursday, a front will approach bringing another chance for rain/storms... it should clear Southern New England by Friday morning, bringing lower humidity as we close out the week. Our 3rd heat wave of the year will be possible later in the week --- remember we need 3 consecutive days 90 or higher to achieve 'heat wave' status, it may come down to a degree or two!
THE WEEKEND...
High pressure looks to now keep us dry Saturday. But Sunday could be rather unsettled with the chance for some heavier rain and thunderstorms as a storm system moves through the state.

Meteorologist Mark Dixon
"Copyright 2017 WFSB (Meredith Corporation). All rights reserved"