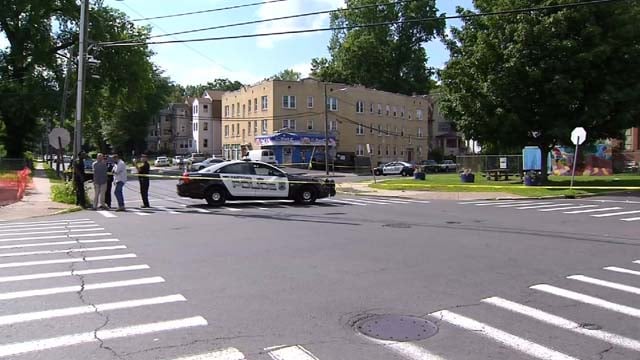 Hartford police are investigating a homicide that happened on Sunday. (WFSB)
HARTFORD, CT (WFSB) -
Police in Hartford are investigating a homicide that happened on Sunday afternoon.
The shooting happened on Garden Street at Westland around 2 p.m.
Police said the unidentified man died after being shot in the head.
Officers are still searching for a suspect.
Hartford Police Major Crimes Unit is investigating and has been interviewing eyewitnesses and looking at surveillance video of the area.
On Sunday evening, Rev. Henry Brown, a community leader who has been outspoken about violence in the city, was at the scene.
"We are living in fear of these shootings happening every day, we don't know who the next victim is going to be but what we do know it's going to be somebody," he said.
Stay updated with Eyewitness News as more information becomes available.
Copyright 2017 WFSB (Meredith Corporation). All rights reserved.