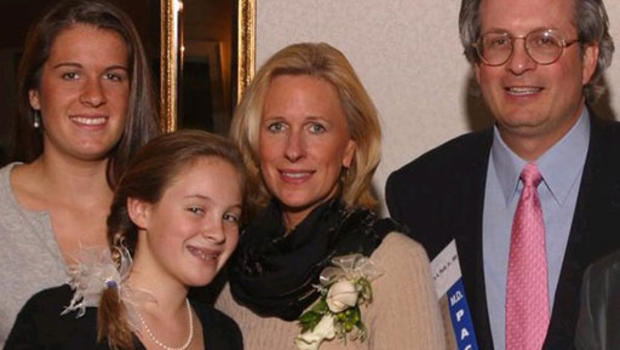 Jennifer Hawke-Petit, Hayley Petit and Michaela Petit were killed during a home invasion in Cheshire 10 years ago. Dr. William Petit was severely hurt, but survived. (WFSB)
CHESHIRE, CT (AP) -
It's been 10 years since three members of the Petit family were killed in their suburban Connecticut home by two men who terrorized them for hours.
Jennifer Hawke-Petit and her two daughters, 17-year-old Hayley and 11-year-old Michaela, were killed in Cheshire on July 23, 2007. Dr. William Petit was severely wounded but survived.
It's a day seared in the memories of all involved.
Hawke-Petit's sister, Cynthia Hawke-Renn, says on most anniversaries of the murders she suddenly wakes up around 3 a.m. and imagines her relatives' suffering over the next seven hours.
Bank manager Mary Lyons recalls the fear in Hawke-Petit's eyes as she withdrew $15,000 that morning, under the threat that her family would be harmed.
The killers, Joshua Komisarjevsky (koh-mih-sar-JEV'-skee) and Steven Hayes, are serving life in prison.
Copyright 2017 The Associated Press. All rights reserved. This material may not be published, broadcast, rewritten or redistributed.