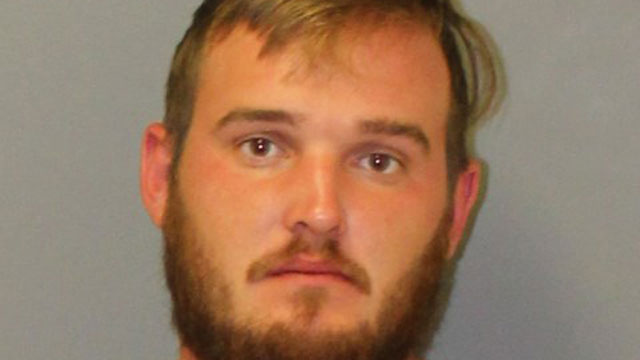 Dylan Owen was arrested in connection with an attempted home burglary in Beacon Falls this weekend. (CT State Police)
BEACON FALLS, CT (WFSB) -
A 27-year-old man was arrested in connection with an attempted home burglary in Beacon Falls this weekend.
Police charged Wilton resident Dylan Owen with second-degree burglary, first-degree criminal mischief 1st degree, reckless endangerment, risk of injury to a minor, second-degree breach of peace, possession of burglar's tools, and sixth-degree larceny.
The arrest of Owen comes after troopers were called to a report of a burglary in progress on Cook Lane around 5:45 p.m. on Sunday.
Owen was spotted by troopers outside the home with tools in his hand. Police said he had already broken several windows in an attempt to gain entry into the home.
Police said Owen "caused substantial damage to multiple exterior windows, as well as damage to two vehicles parked at the house."
There were no injuries reported during the attempted burglary.
Troopers took Owen into custody.
Owen is being held on $50,000 bond. He is scheduled to arraigned at Derby Superior Court on Monday morning.
Copyright 2017 WFSB (Meredith Corporation). All rights reserved.